General Manufacturing
Connecting and protecting plants from the floor up.
Delivering integrated, turn-key network solutions for connected manufacturing. Industrial airspace has proven to be one of the more challenging digital environments to conquer. Packed with machinery, plant wired and wireless communications can often be riddled with mechanical chaos. This creates a hostile world for wireless communications, as well as the secure transfer of data within a connected plant. To make matters worse, the sources of the noise can be difficult to identify, which only further complicates successful wireless deployments in the industrial airspace. With a wealth of experience in plant network design, engineering, and deployment, TruConnect cuts through the noise with a consultative approach and turnkey service to transform your operations, optimize productivity, and minimize downtime.
The Industrial Internet of Things (IIoT) is transforming manufacturing as manufacturers invest in a myriad of wireless devices, networked sensors and intelligent applications to manage their operations. To maintain competitiveness and capitalize on the capabilities of IIoT connectivity, manufacturers are looking to leverage Wi-Fi networks, cellular distributed antenna systems, and private LTE networks to increase throughput, reduce downtime, and speed the delivery of products and services. Learn more about how TruConnect is helping manufacturers embrace the connected plant.
The advances in wireless technology present the opportunity to deliver advanced, smart manufacturing. A more reliable Wi-Fi network allows remote monitoring and administration of wireless devices, predictive maintenance of expensive equipment, and interconnected digital supply networks to streamline the manufacturing supply chain.
IIoT technologies help the manufacturing industry:
Monitor production line productivity
Provide real-time data and trigger responses to equipment failures
Track location of equipment, tools and supplies
Increase throughput and reduce downtime
Identify vulnerabilities and support worker safety
TruConnect Configures Wi-Fi Networks Custom-Built for Production
Few environments present as many challenges for robust wireless than manufacturing floors. Factories are surrounded with obstructions, obstacles and RF interference that can inhibit Wi-Fi coverage crucial to operating smart manufacturing systems.
TruConnect has extensive capabilities to design, deploy and configure robust and secure integrated wireless systems custom-built for production.
Our Services include:
Wireless Site Surveys
Schedule & Budget Development
Network Infrastructure Engineering
Wi-Fi Network Integration
Programming & Installation
Project Management
System Validation & Commissioning
As Built Documentation
Network Support & Maintenance
TruConnect provides complete end-to-end wireless solutions to ensure a reliable, secure Wi-Fi network that can incorporate machinery, mobile devices, sensors and even the CCTV into a single managed network.
TruConnect Wireless Solutions for Manufacturing:
High Density Wi-Fi & LAN Design
Switching & Structured Cabling
Inbuilding Cellular Networks
RF Network & Design
RFID Asset Tracking
Public Safety Radio DAS Systems
Cellular / 5G Networks
LTE Networks
Manufacturing and warehousing have special security needs and regulations to maintain occupational safety, monitor equipment and machinery, secure raw materials, and promptly identify and respond to threats. TruConnect's solution-oriented, turnkey approach to security and communications systems management protects your most valuable assets.
Advanced security technology allows facility managers to leverage highly specialized cameras and state-of-the-art integrated systems to monitor and protect employees, limit entry of unauthorized persons from restricted or hazardous areas and to identify efficiencies in business processes.
Benefits of these state-of-the-art systems include:
Effectively monitor assembly line production
Ensure compliance with health and safety procedures
Protect expensive machinery, raw materials and equipment
Evacuate people swiftly and reliably in the event of an incident
Enhanced perimeter protection
TruConnect – End-to-End Security Solutions For Manufacturing & Warehousing
 TruConnect specializes in integrated security systems leveraging new technologies that help to achieve highly productive, secure and profitable facilities. Our customers rely on our team of experienced designers, project managers and certified field technicians to plan and deploy custom security solutions that are flexible, scalable and minimize the cost of ownership.
TruConnect's system integration experts can design copper, fiber-optic networks and wireless connectivity throughout your facility to create a centralized platform to integrate a host of security devices and systems, such as video surveillance (CCTV), access controls, intrusion alarms, life safety, emergency notification and system monitoring.
TruConnect – Security and Communications Services in the Manufacturing Sector
We strive to earn our customers' confidence that their facility systems deliver the connectivity and performance necessary to operate robust, real-time surveillance, monitoring and controls. Our solutions include:
Copper & Fiber Optic infrastructure for Voice, Data & Video
Manufacturing Facility Access Control Systems
Public Address/Mass Notification Systems
Video Surveillance Cameras & Video Monitoring
Wireless Networked Access Locks & Door Control Solutions
Intrusion Detection Systems
Visitor Management Software
Public Safety Radio Systems
Sound Masking Systems
Staff Protection and Panic Buttons
RFID asset & employee tracking
Electric Gates, Turnstiles & RFID Readers
Private LTE Networks
Cellular Distributed Antenna Systems
High Density, Wi-Fi Networks
Asset Tracking Solutions
Core and Edge Network Solutions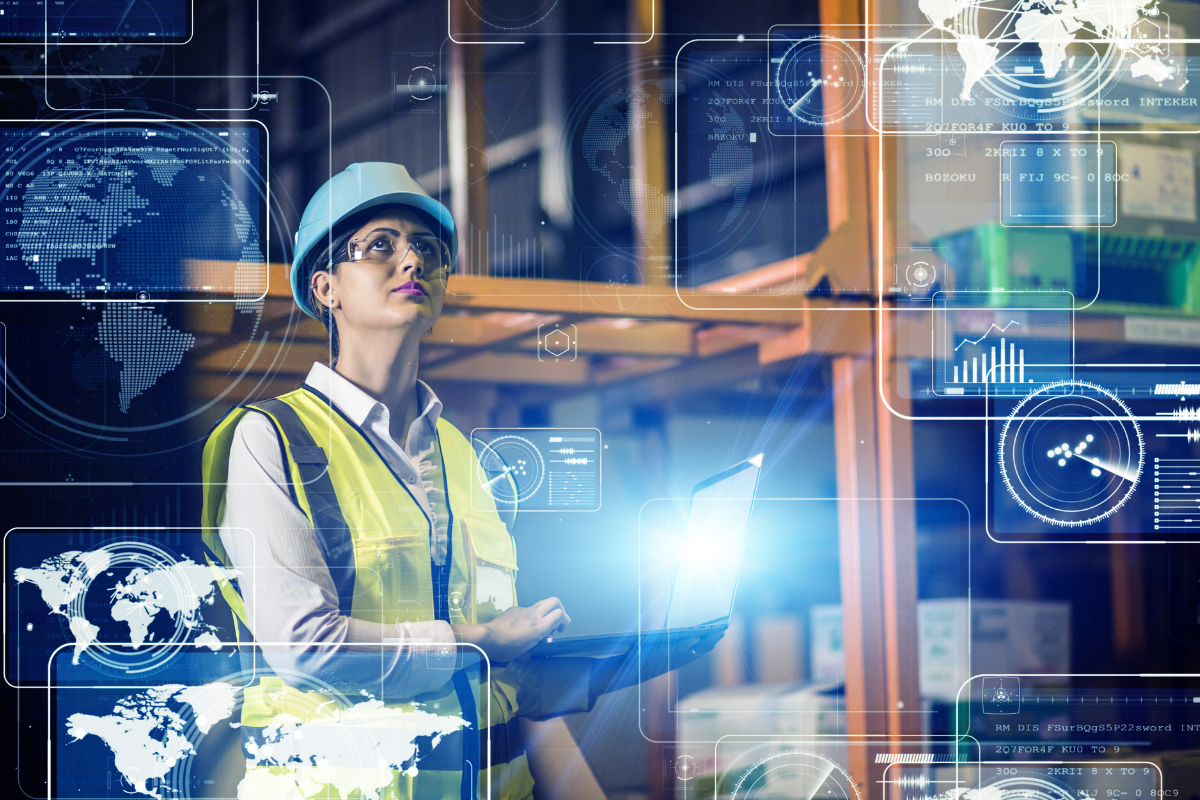 TruConnect – A Full Spectrum of Solutions
Our consultative approach and deep field experience protect and connect our region's most valuable assets in Healthcare, Education and General & Petrochemical Manufacturing.
Access Control & Alarm Monitoring Systems
CCTV Surveillance Camera Systems
Structured Cabling Infrastructure Design & Installation
Integrated Security & Building Management Systems
Public Safety Radio, Wi-Fi / Cellular DAS Engineering & Installation
Fiber Optic Perimeter Security
Automatic Gates, Barrier Arms & Turnstiles
Public Address & General Alarm Systems
24/7 Remote Monitoring & Support