Industrial | Petrochemical
Connected technology for next-gen plant complexes.
Delivering Integrated, turn-key network solutions for connected industrial and petrochemical facilities. Industrial facilities like petrochemical complexes are some of the most challenging environments to provide digital communications and network security. With large, complex units like cracking furnaces and cryogenic equipment, not to mention the surrounding infrastructure, these plants are no friend to the wireless world of Wi-Fi, RF, and the like. Still, for the progressive plant, it is a worthy endeavor, especially considering that the next-gen chemical plants are powered by data, analytics and Industrial Internet of Things (IIoT) connected technology. With a wealth of experience working in industrial airspace, including plant network design, engineering, and deployment, TruConnect is able to cut through these daunting complexities with a consultative approach and turnkey service that can transform your operations, optimize productivity, and minimize downtime.
The Industrial Internet of Things (IIoT) transition for industrial companies in power and energy, oil and gas, and manufacturing is driving unprecedented levels of efficiency, productivity, and performance. Industrial wireless networks (IWN) provide a reliable connection for automated systems, allowing users to increase operational flexibility, improve plant visibility, and enhance mobility of employees across large plant settings.
IIoT delivers real-time monitoring of equipment and production, including process monitoring, supervisory control, tank level and pipeline monitoring and Human-Machine Interface (HMI) of both indoor and geographically remote systems.
Robust and secure industrial wireless networks can help:
Enhance overall equipment effectiveness (OEE)
Support industrial automation and control over wide geographical distances
Meet regulatory safety compliance requirements
Minimize downtime and wasted deployment of key resources
Improve safety
Industrial wireless applications have provided years of reliable communications for monitoring and controlling processes, where using cables is either too costly or impractical. Today, the modernization of industrial networks and integration of Wi-Fi and wired networking services opens up new capabilities, resulting in systems that can monitor, exchange and deliver data from a multitude of devices and sensors connected by communications technologies.
TruConnect – Delivering Wireless Speed & Connectivity for Harsh Industrial Settings

TruConnect has the combined expertise to deliver speed and connectivity through secure wireless systems in hazardous industrial environments such as power plants, oil refineries and chemical manufacturing plants. TruConnect handles projects that include capital expansion, maintenance of systems and general infrastructure improvements, with services ranging from design and engineering to project management and deployment. We provide wireless site surveys and schedule and budget development guidance so manufacturers can make confident decisions in selecting and applying appropriate wireless technologies for their plants.
TruConnect's collaborative approach helps industrial customers plan advanced wireless networks that perform dependably in challenging industrial settings and conditions.
Our turnkey services include:
Schedule & Budget Development
Network Infrastructure Engineering
Wi-Fi Network Integration
Programming & Installation
Project Management
System Validation & Commissioning
As Built Documentation
Network Support & Maintenance
TruConnect understands the capabilities and applications of wireless technologies in harsh industrial environments, where many potential physical obstructions and sources of interference exist. TruConnect parent company M S Benbow & Associates assigns engineers and designers with real-world experience to every project, supporting the trade disciplines that perform the field installation and commissioning. Our wireless network solutions allow users to realize the benefits of secure, reliable wireless coverage to ensure the integrity and safety of their operations.
TruConnect's solutions in the industrial sector include:
Public Safety Cellular & Distributed Antenna Systems (DAS)
High Density Wi-Fi Networks
RFID Asset Tracking Solutions
Temperature Scanning Solutions
Core and Edge Network Solutions
Cellular / 5G Networks
Private LTE Networks
In the most hazardous, high stakes environments, TruConnect ensures regulatory safety compliance and reliable production monitoring. Industrial sites like petrochemical and chemical manufacturing plants, factories and warehouses require intelligent solutions to secure critical and vulnerable areas, protect equipment and expensive raw materials, monitor employees, and detect and deter intruders.
Whether retrofitting or expanding an existing system or a new system integration, TruConnect helps industrial clients achieve security and compliance with Homeland Security, OSHA, NFPA and EPA mandates.
A properly installed security system can have many benefits for your industrial site, including:
Heightened critical infrastructure security
Staying ahead of safety regulations and mandates
Preventing losses from theft
Deterring trespassers from entering restricted areas
Monitoring employees for compliance with safety protocols
Providing proactive, intelligent production monitoring
Efficiency, Compliance and Connectivity to Provide Safe, Reliable, Tech-forward Security Solutions
TruConnect has extensive experience providing complete security solutions to industrial customers in Oil & Gas, tank terminal facilities and chemical manufacturing, which include TWIC compliant, Maritime security (MARSEC) and Coast Guard-regulated facilities across the Gulf South & Southern United States. TruConnect offers planning, design consulting, build and maintenance of security systems technology to make video surveillance, control access control, mass notification systems, perimeter security and intrusion detection and alarm systems work to protect people and assets.
TruConnect – Security and Communications Services in the Industrial Sector
Our building security management systems integrators achieve connectivity to deliver efficiency and compliance and provide our clients safe, reliable, tech-forward experiences, including:
Copper & Fiber-Optic Cabling and Wireless Infrastructure
Electronic Access Control & Intrusion
Detection and Alarm
Digital Video Surveillance & Remote Monitoring Systems
Industrial Process Monitoring Camera Systems
Public Address/General Alarm Systems (PAGA)
Perimeter Protection Systems
RFID asset & employee tracking
Electric Gates, Turnstiles & RFID Readers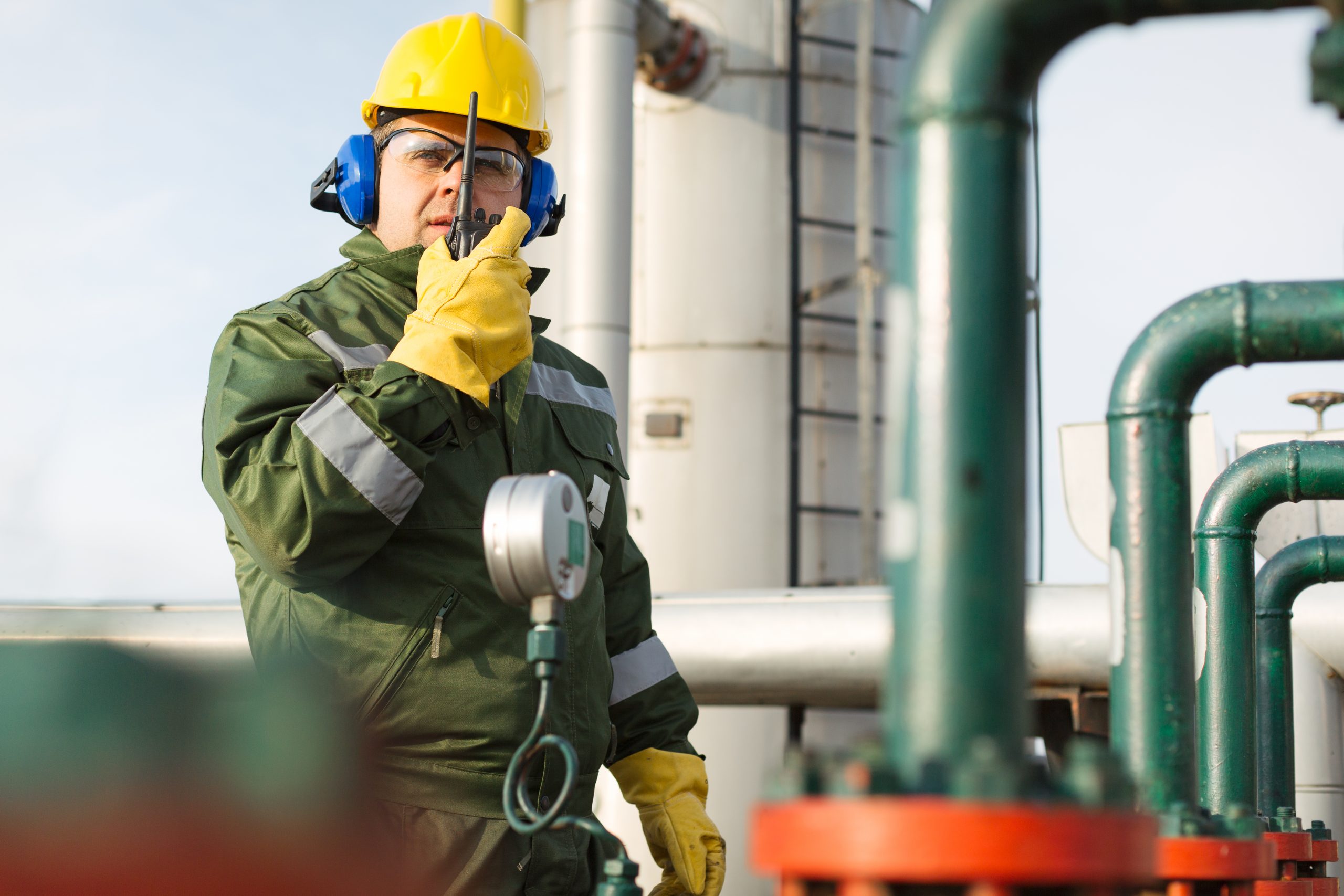 TruConnect – A Full Spectrum of Solutions
Our consultative approach and deep field experience protect and connect our region's most valuable assets in Healthcare, Education and General & Petrochemical Manufacturing.
Access Control & Alarm Monitoring Systems
CCTV Surveillance Camera Systems
Structured Cabling Infrastructure Design & Installation
Integrated Security & Building Management Systems
Public Safety Radio, Wi-Fi / Cellular DAS Engineering & Installation
Fiber Optic Perimeter Security
Automatic Gates, Barrier Arms & Turnstiles
Public Address & General Alarm Systems
24/7 Remote Monitoring & Support